Christmas video
Below is our 30 second video asset. You can download the original MP4 file here and use it to invite supporters to switch to e-cards.
Christmas images
Send e-cards with a donation of the cost of cards. It's easier, and helps our charity. Try it out, no sign-up required. [URL here]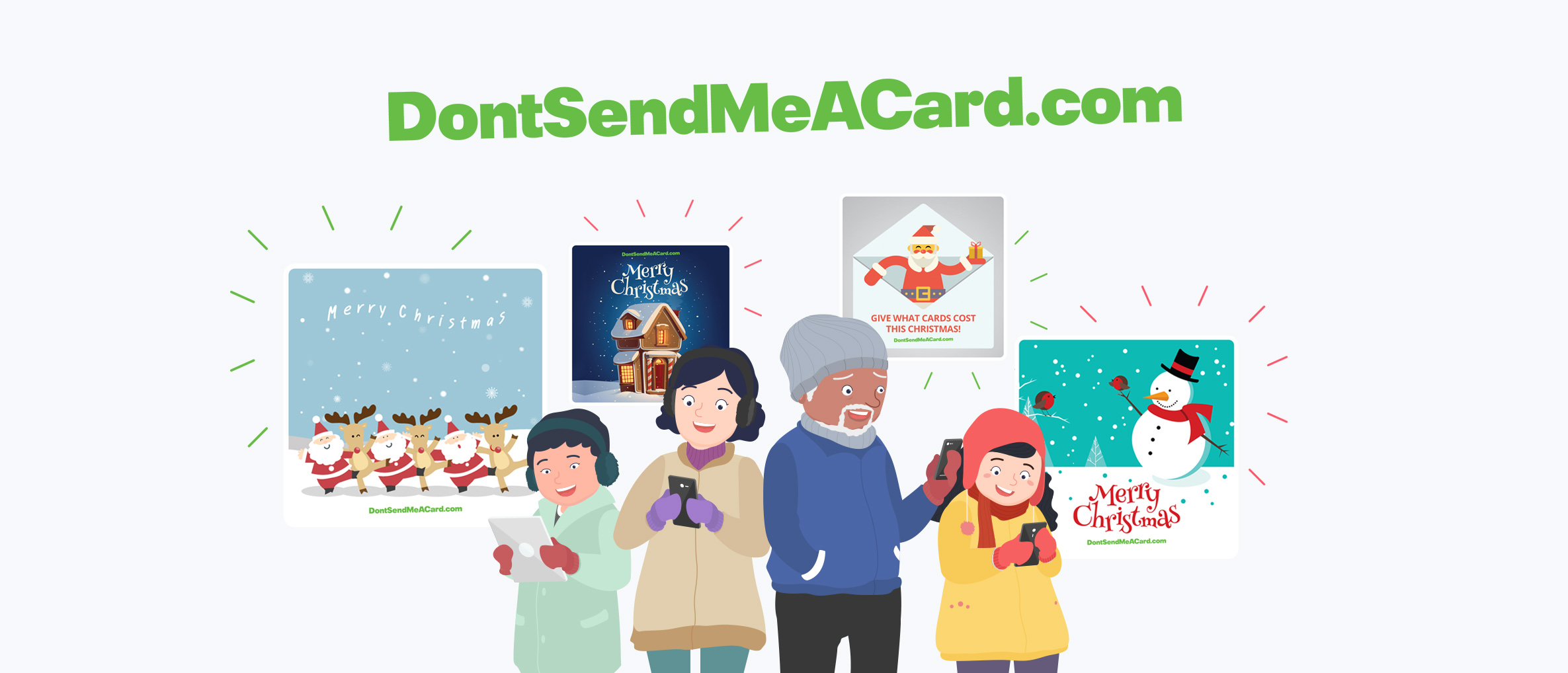 Square version for Instagram: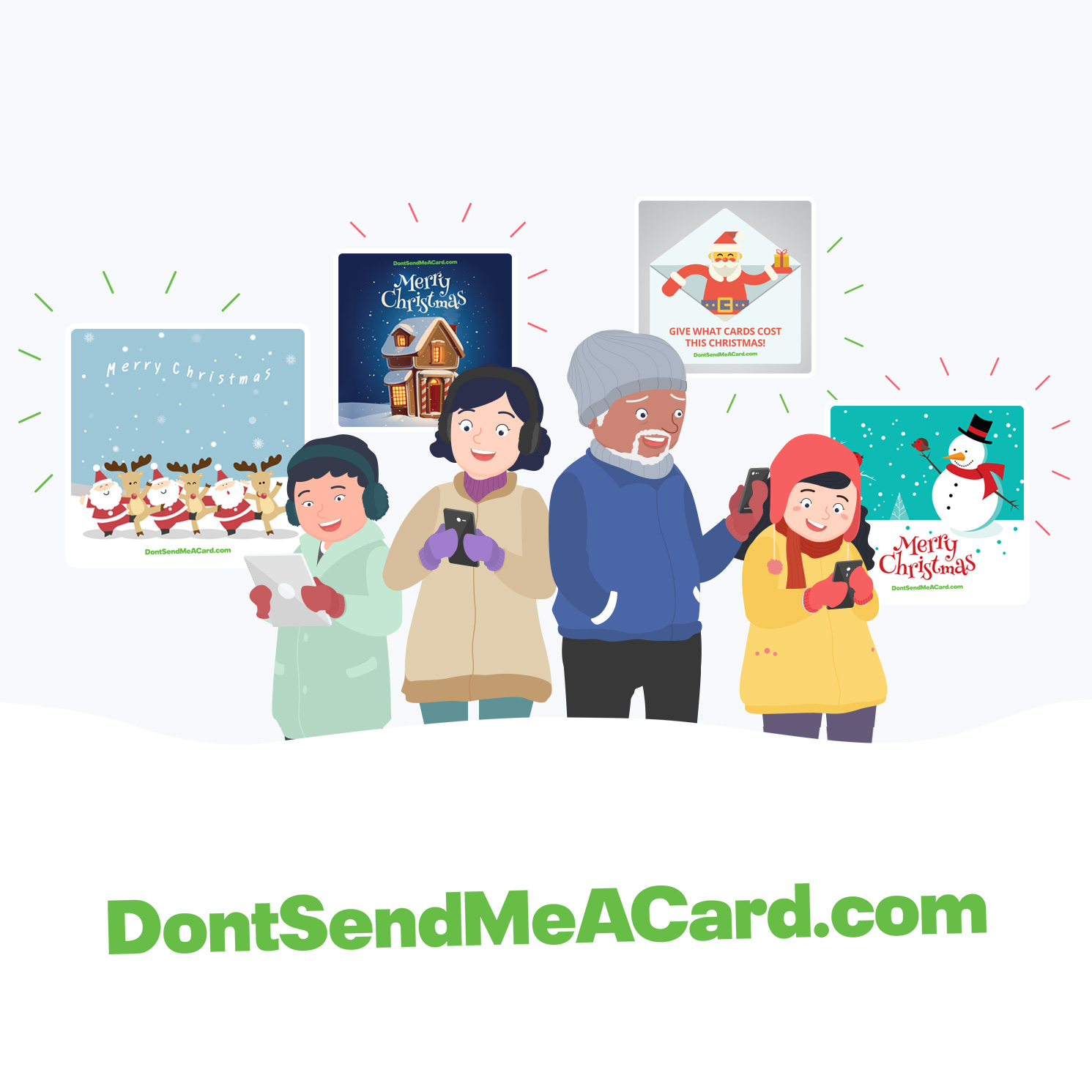 Specific charity card versions (from our news release):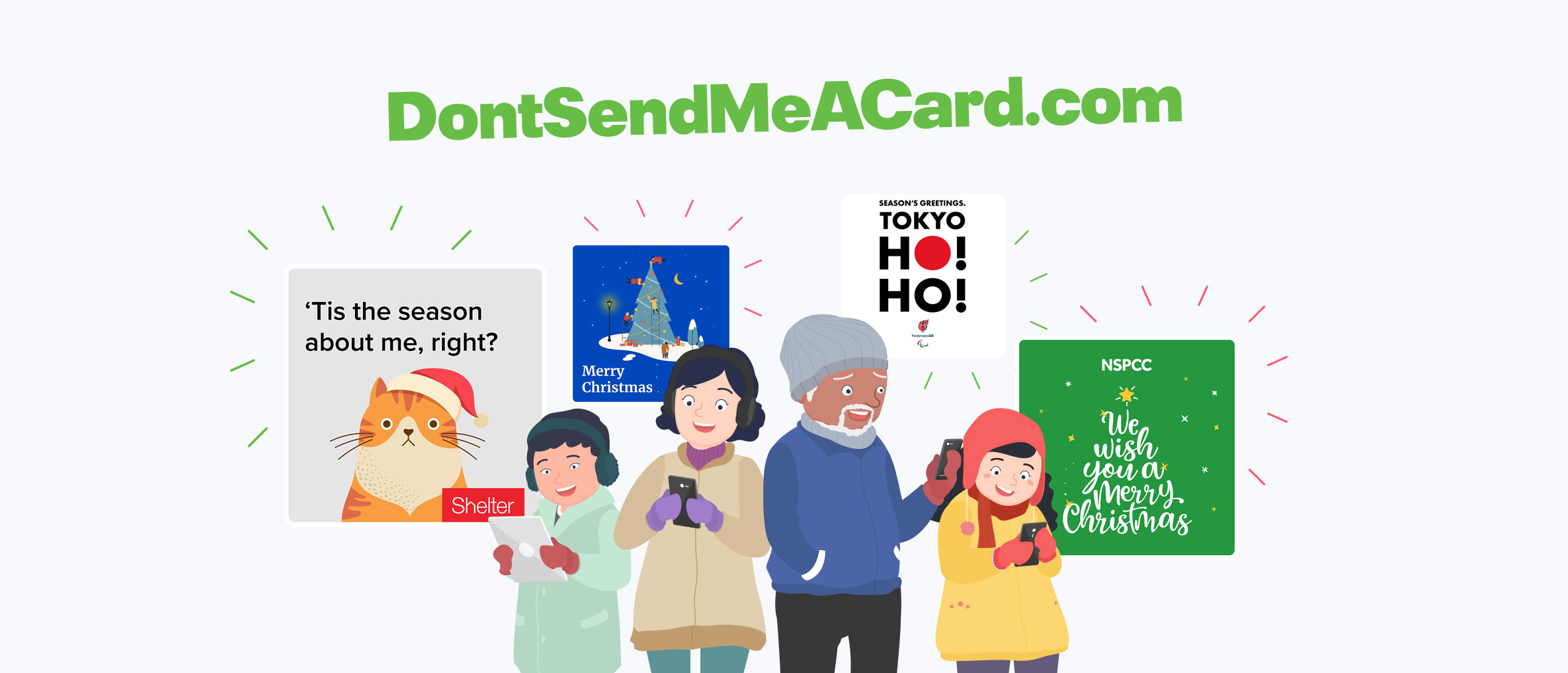 Square version for Instagram: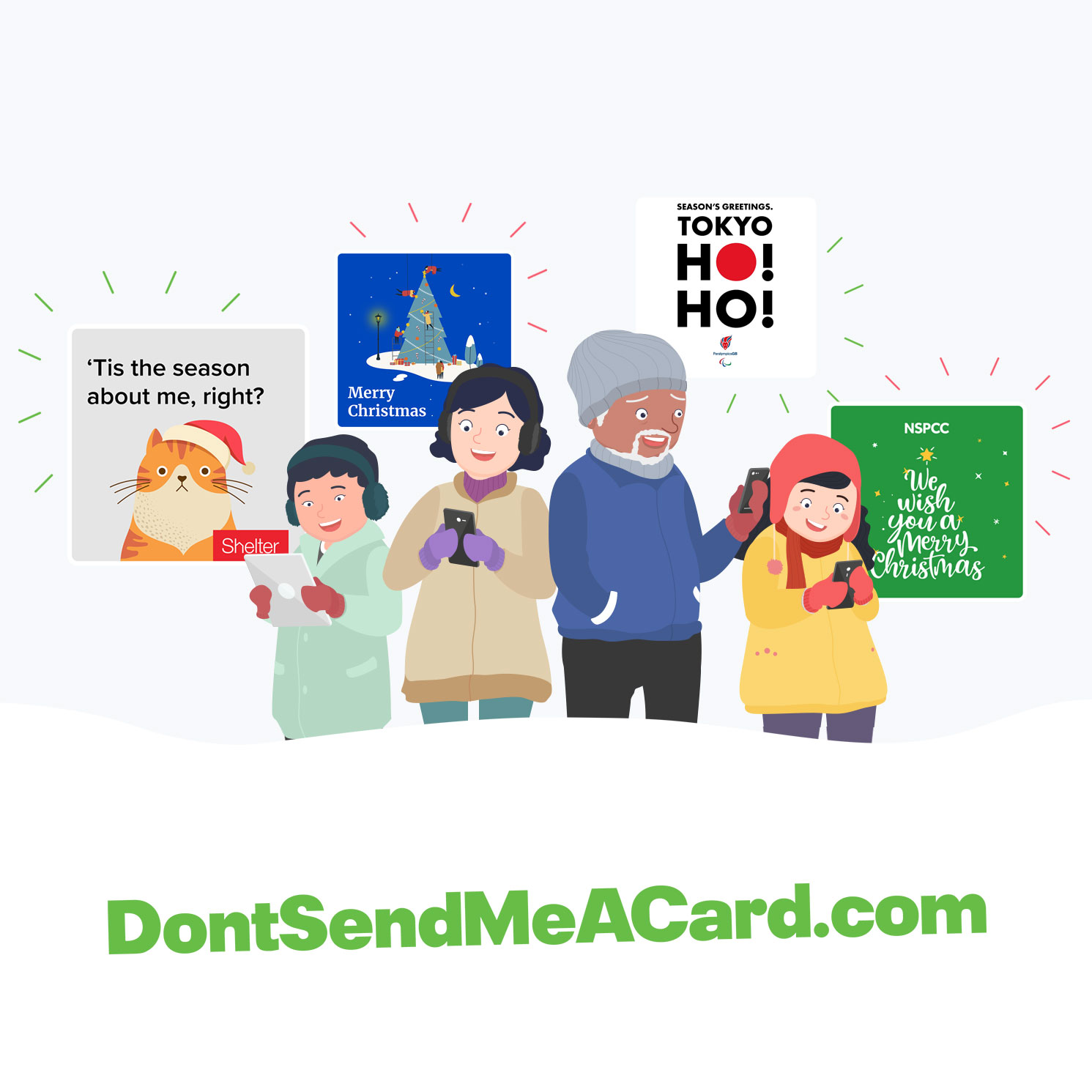 Sending traditional greeting cards costs time, money, and our planet. With DontSendMeACard you can send e-cards in just a few clicks.
Christmas sorted. Easily mark the end of the year with a custom charity e-card with DontSendMeACard.com and everyone will see that you donated.
Writing out all of those cards feeling like a drag? There's a better way! Give what you would have spent on cards and stamps this Christmas and send charity e-cards.
Christmas looping GIFs
This startup figured out how to turn greeting cards into cash gifts for charities. And it's awesome. DontSendMeACard.com
Sending greetings has never felt better. Create an account with DontSendMeACard and you can see the difference you've made with donations in lieu of cards. #donations #carbon