Link to Landing Page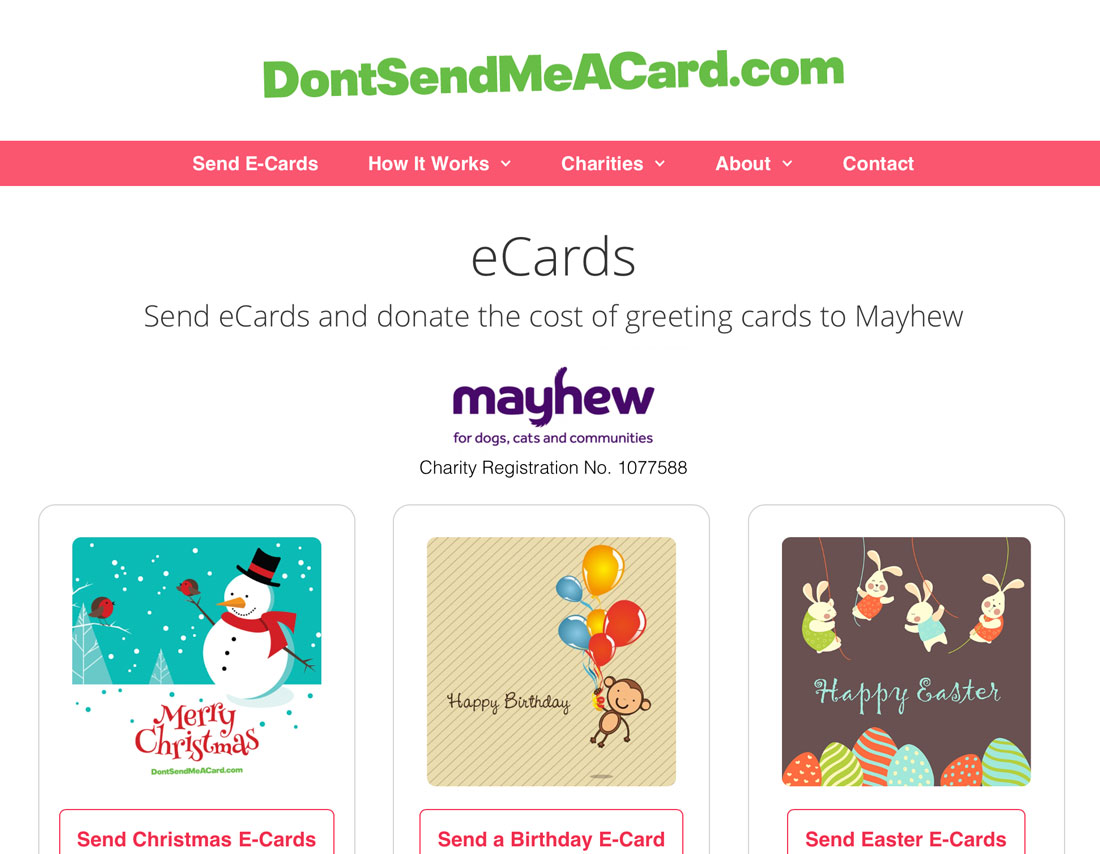 When we add you as a Listed Charity we generate a dedicated landing page with your logo and description.

This provides you with a central place to point supporters to and houses all of your e-card pages in one place.

You would have been sent a link to your unique URL in our Welcome email. You can also find your landing page on our Listed Charities section.
Link to your landing page
We don't charge to list you as a charity partner, all that we ask is that you link to your landing page from your charity website. Your supporters will then know that they can donate through the initiative.

Instructions
1. Get your unique landing page URL
2. Choose an image from our graphics or logos page
3. Add a link to your landing page on DontSendMeACard from a page or section on your website

It's also helpful for search if the text used for the URL is 'ecards'.
Draft text you can use
Send ecards and donate the cost of cards to Charity Name! Head on over to DontSendMeACard and start giving in lieu of wasteful greeting cards, by sending ecards ('ecards' URL to your landing page)
Switch to ecards, help our charity, and save the planet. We've teamed up with DontSendMeACard where you can support our charity by giving what it would have cost to send cards. You can then send loved ones ecards instead! Check out our ecards ('ecards' URL to your landing page)
An innovative way to support us – send ecards with DontSendMeACard.com ('ecards' URL to your landing page) and give the cost of printed greeting cards and stamps to Charity Name. Everyone will see that you donated and you can feel good about not wasting trees!